Leading Supplier of
Retractable Screens & Pergolas
About Skyview Retractables, we have 10 years of experience in customizing and installing retractable products.
Skyview Retractables was started in January 2016. It is our intention to provide high quality retractable products to Raleigh and the surrounding area.
We have multiple manufacturers and products. Consequently, we are able to customize each project for every client. Prior to starting Skyview Retractables, I, Erick Bingaman, was a project manager for Minnesota Screens for 5 years.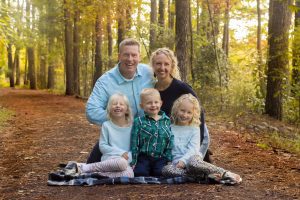 I was in charge of marketing the Phantom screen products. It was my responsibility to train and lead installation crews. We serviced customers throughout Minnesota and the surrounding states. My wife and I decided to move south an open up our own business. We love the warm weather and being outside all year long. I believe that having a beautiful and usable outdoor space enhances our quality of life. Therefore, we strive to make each project individualized within each specific budget.
I work hard. Therefore, you can expect me to always find a way to make a project work. However, when I am relaxing, I love to be outside. Along with my wife and 3 kids, we explore beaches, swim, and hike, basically just have fun. My favorite personal hobby is being on the golf course. Thanks for checking us out and we look forward to hearing from you.